Wellness warriors: Staff participates in weekly exercise program
Dynamic stretches, short sprints, bodyweight exercises and cardio stations: what a few teachers can be found doing in the cafeteria on Tuesday afternoons.
The Wellness Warriors, CESJDS' wellness program, started after-school exercise classes at the Upper School for all faculty and staff that focuses on cross training. The class, which has intrigued several teachers over the course of the school year, has made it easier for teachers to fit exercise into their schedules.
A wellness program is any form of workplace-organized support for healthy behavior.  According to Human Resources Generalist and Wellness Program Chair Temi Ibikunle, the goal of the wellness program and committee at JDS is "to encourage, promote, and provide opportunities for our employees to choose healthy lifestyles and reach the optimal state of health they can achieve."
The Wellness Warriors have a Google Classroom page where they promote healthy lifestyles. Faculty and staff are able to earn points for exercising, being active and living healthy lives. Each month, the people with the most points can choose from a list of rewards provided by the Wellness Program, such as gift cards, water bottles and exercise equipment.
Instructional Technology Specialist Beth Poston is a member of the wellness committee,  which meets four times each year to create programs and opportunities for faculty and staff to be as healthy as possible. 
Poston considers herself an avid exerciser and understands the physical and mental benefits of exercise. She exercises multiple times per week with her personal trainer Phillip Durity, who is also a trainer at Orangetheory, a fitness franchise. 
When Poston proposed Durity coming to JDS to do boot camp workouts with faculty and staff, the committee sent out a survey to gauge faculty and staff interest about an exercise program and what type of activities they might enjoy.
The survey found that 87 percent of responders expressed interest in an after-school boot camp program featuring a variety of exercises. Once enough people were interested, Poston reached out to Durity. The class, which started in Spring 2018, is offered for an hour each week. Between five and ten faculty members attend each class, according to Rosenthal.
The cost of each class is mostly covered by Educators Benefit Services, who fund the Wellness Warriors, with each person contributing five dollars per class they attend. According to Ibikunle, the Wellness Warriors will continue to partially fund the class through the end of the 2018-19 academic year, and then survey interest before deciding the future of the exercise classes. 
Durity has run similar fitness programs at other schools in the past, and enjoys the group aspect and comradery of the program at JDS. The energy and character that the attendees of the classes at JDS make Durity's job more fun, and Durity recognizes the importance of his work.
"Everyone needs to have some type of relief, they need to expend that built-up energy and let it out, and working out is the perfect solution," Durity said. "It is their time to focus on themselves, and when [they] leave the workout, they feel so much better."
Jewish History teacher Dr. Dan Rosenthal often attends the fitness boot camp sessions. Rosenthal did not have any role in starting the program, but he "accepted" exercise when he saw it was a new opportunity for teachers.
"I do not have enough time to exercise and it becomes really hard, especially with the family, to find time, especially late in the semester, to exercise," Rosenthal said. "So when it is built into the school day, it becomes a lot more feasible."
This story was featured in the Volume 36, Issue 4 edition of The Lion's Tale, published on January 25, 2019.
Leave a Comment
About the Writer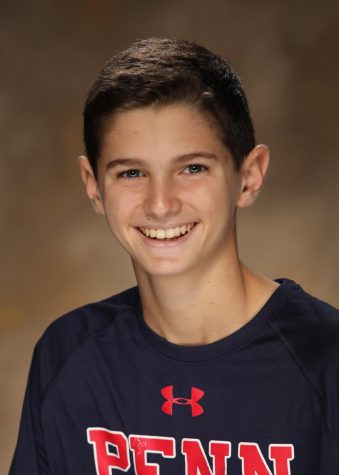 Oren Minsk, Editor-in-Chief
Oren Minsk is very excited to continue working on The Lion's Tale as Managing Copy Editor after previously working as a reporter and in the In-Depth section. He particularly enjoys the supportive community of the Lion's Tale, as well as the constant feedback and advice which enables him to become a better writer, editor and reporter. Aside from The Lion's Tale, Oren runs cross country in the fall, and track in the winter and spring.
He is also interested in politics and involved with the JDS debate team and the JDS Junior State of America chapter. Oren volunteers with the Friendship circle and enjoys traveling around the world.