Student council holds charity auction for recent hurricane victims
To assist victims of Hurricanes Harvey, Irma and Maria, the Student Council is auctioning off various prizes to raise relief money.
The Council held an auction in 2005 in response to Hurricane Katrina, and Dean of Students Roslyn Landy wanted to reprise the auction in the wake of the recent natural disasters.
In addition to the auction, a student-faculty basketball game will be held on Oct. 20 after school to raise money for this cause, and plans are in the works for a homecoming dance in mid-November.
"Part of the mission of the school is tikkun olam, healing the world, and the world clearly needs a bit of repair right now," Landy said. "We need to pitch in and help."
The first of the three recent hurricanes was Hurricane Harvey, a category four hurricane that began on Aug. 25 near Houston. Although Texas was hit the hardest, Louisiana, Arkansas, Tennessee and Kentucky also experienced flooding as a result of the hurricane. 
Less than two weeks later, Hurricane Irma devastated much of the Caribbean and slammed into Florida. The final of the three hurricanes was Hurricane Maria which made landfall on Sept. 18 in Dominica. The hurricane affected the Windward Islands, Guadeloupe and the United States Virgin Islands.
Upper School nurse Margarita Rosado-Payne's family lives in Puerto Rico, which first faced Hurricane Irma, then Hurricane Maria. Maria destroyed the entire power grid of Puerto Rico, and the federal government's response to the damage on the island has been heavily criticized.
Payne's brother lives in San Juan, Puerto Rico with his three children; one of her other nephews lives in Aguadilla, Puerto Rico. They did not have access to electricity or running water and the lines for necessities such as food, gas and ATMs were up to an eight-hour wait for weeks after the hurricane. In addition, the roads and other infrastructure are damaged.
"People don't realize that Puerto Ricans are Americans," Payne said. "They're not on the mainland so they don't get support physically because of their distance and have trouble getting things out to the countryside, so I think it's really important that every person help."
In order to help hurricane victims, each grade's presidents started by making a list of possible prizes that could be auctioned off. Then, each list was sent to Landy, who narrowed down the ideas and compiled them into one master list. Some of the prizes include an additional extension pass, a song of the winner's choice performed by the staff band, and a trip to ShadowLand laser tag with the math department.
"Before the hurricane relief efforts, I don't think I had that much of an understanding of the situation," sophomore co-president Hadara Bilsky said. "However, after learning more about their needs, I think I realized how dire their situation is and how much the JDS community would be able to contribute if a lot of money was to be collected."
Bilsky and Payne both agree that helping the victims of the hurricanes in any way is vital. With so many displaced, they said, it is imperative that people outside of affected areas step in to help.
"You never know when it's going to be you," Payne said. "It's really heartbreaking and really tough right now for them."
This story was featured in the Volume 35, Issue 2 edition of The Lion's Tale, published on Oct. 20, 2017.
Leave a Comment
About the Contributor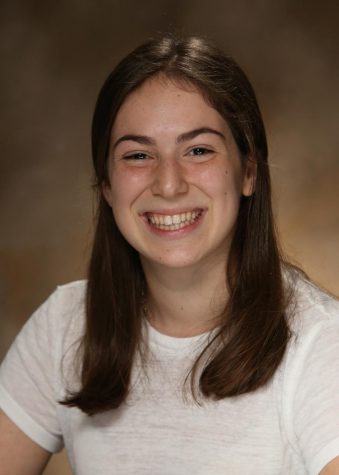 Sabrina Bramson, Editor-in-Chief
Sabrina Bramson is honored to be serving as the Editor-in-Chief for The Lion's Tale, following her time as Features Editor. In addition to The Lion's Tale, Sabrina is also Editor-in-Chief of the Melting Pot, the Spanish and Arabic literary magazine. Sabrina is very involved in BBYO and is the Vice President of Jewish Heritage, Community Service and Social Action for the Washington metropolitan area. Sabrina is also very passionate about community service and is an active volunteer for Friendship Circle as well as the Secretary of Community Service for the class of 2020. Sabrina looks forward to continuing reporting on and developing pressing stories for her community and to further explore journalism.