Across the map: JDS goes global

4

min read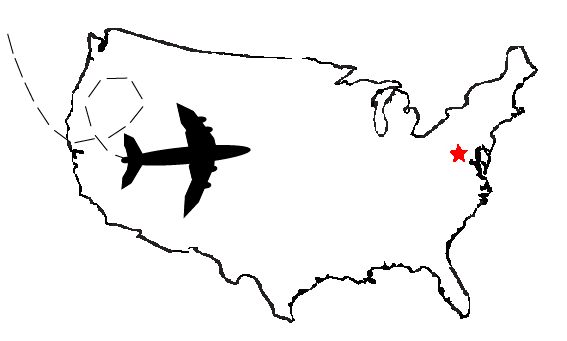 Hang on for a minute...we're trying to find some more stories you might like.
Students from around the world will be invited to join the CESJDS community this upcoming school year. The administration is introducing a new program in which members of the JDS community will act as host families and allow international high school students to attend classes at JDS. The school will host a few international high school students in the 2019-2020 school year. This will be the first year of the program, but the administration hopes that it will set the groundwork for years to come.
The program has been in the works for the past three years. In the spring of 2018, they received certification to host international students from the U.S. State Department and the Department of Homeland Security. Currently, the administration is working on recruiting students for the upcoming school year. 
The administration is primarily looking for Jewish high school students living in Central America, South America and Eastern Europe, but is also open to welcoming and hosting students from other regions. The world languages department translated documents into Spanish so that the program could be easily accessible to those living in Spanish-speaking countries. 
Freshman Shevi Lerner's family has expressed interest in this program. Since both of her siblings have moved out, she has open space in their house available to host a student.
"I'm gonna get to learn about their culture and where they are from, which will be very interesting, and hopefully I will get to know them and have friends from all over the world," Lerner said. 
According to High School Principal and Associate Head of School Marc Lindner, the administration is not sure how many students they will recruit but is looking to start the program off small and expand it to include more students in the future. Lindner thinks that this program will offer a good learning experience for both current JDS students as well as the visiting foreign students.
"The idea of having Jewish students from other countries living and studying here at JDS will hopefully be an enriching and rewarding experience for them where they can learn about what it means to live in America and to go to high school in America, and I think our students who are here as American Jews would benefit a lot from having classmates from other countries," Lindner said. 
The Admissions Department is also working with rabbis and JDS families with international connections to promote the program. In addition, JDS is communicating with other groups such as JCC International, BBYO International and the American Jewish Joint Distribution Committee to host foreign students. 
One issue that the JDS administration faced was deciding on the financial and educational requirements for these students. They brought in a financial team to determine the tuition for incoming students and also worked with Academic Dean Aileen Goldstein to figure out the admission and course requirements. It was decided that the students must fill out the same application as local students, be fluent in English and prepared to be away from their family for a long period of time. 
The administration is currently searching for families to host these students for a full year. This past month, an email was sent to all current JDS families searching for hosts, and they were given a sign-up sheet as well.
The administration has seen interest from a few different families and is hoping to make a good match between the students and host family, according to the Director of Upper School Admissions Miriam Stein. The host families will be responsible for treating the international students as their own children and are expected to provide for them in all ways.
Stein thinks that this multicultural and multinational experience will be great for students to interact with Jews from all over the world and learn about their lives. 
"I think you get a different perspective," Stein said. "I think that Jews in America will hopefully appreciate the freedoms we have and the safety and security that we have. I think that in the future it [the program] will hopefully lead to business relationships or family relationships."
This story was featured in the Volume 36, Issue 3 edition of The Lion's Tale, published on Dec. 20, 2018.