New art requirement draws controversy
A new graduation requirement mandates that students, starting with the current freshman class, obtain 10 arts credits. 
These credits can be earned in different ways, including taking arts classes at CESJDS, taking out-of-school music lessons, being a part of or attending a school production and visiting an art museum. Students can also get also fulfill part of the requirement by participating in an arts assembly, a Kabbalat Shabbat performance or the Zimriyah dance. 
Different activities earn various numbers of credits, with five credits being the greatest from a single activity; five credits are awarded if a student takes an art class or completes an approved project.
"We're not forcing any student to get up in front of the entire student body and sing, but for students who want to do that, that helps to fulfill the requirement," Director of Arts Education David Solomon said. "And for students who want to visit and learn more about artwork that's in museums, that is an option."
Aside from the initial requirement, students who miss more than one arts field trip will be required to complete an additional credit for each absence, even if they already have completed their 10 credits. 
According to Solomon, the arts are necessary for students to become well-rounded individuals, to foster the creativity essential in the workplace and to help "curate" communication, collaboration and understanding between cultures. 
When debating the best way to implement the requirement, Solomon said the administration found that if the requirement was in place last year, "80 percent of students [seniors] would have fulfilled it." 
"So, most of our students are naturally fulfilling the arts requirement already," Solomon said. "But the administration wanted to make sure that the entire class is exposed to the arts."
Although arts credits have not always been mandatory, sports credits have. Some students, like freshman Rochelle Berman, support the requirement because they believe that arts should be equally integrated into high school. 
"I think that the arts are just as important as sports and just as integral to people's lives, so I think that having an arts requirement is very important, because putting sports over arts isn't the right thing to do," Berman said. 
Berman is planning to fulfill her arts credits by participating in the school play and singing in the school choir.
Not all students, however, are in favor of the new policy. Freshman Sophie Kaplan is giving up a study hall to take ceramics for five credits. She finds it "inconvenient" to have to go to ten art museums, the possible alternative if she had not taken an arts class this year. 
"I understand where [the administration is] coming from in trying to make it similar to the sports credit," Kaplan said. "I just think the way they did it and the value you have to get and how you have to achieve [the credit], that is sort of unfair to the people who don't take art."
A full list of activities that fulfill the arts requirement and their point values are included in the student handbook.
This story was featured in the Volume 36, Issue 2 edition of The Lion's Tale, published on Oct. 26, 2018.
Leave a Comment
About the Writers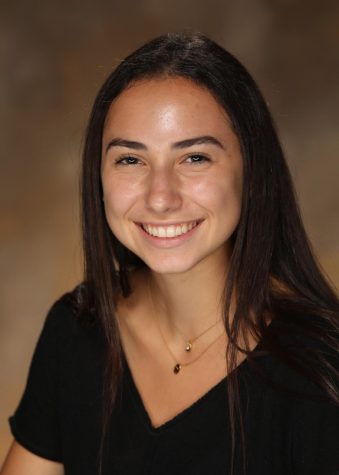 Izzy May, Opinion Editor
Izzy May is very excited to continue working as Opinion Editor of the Lion's Tale. She particularly enjoys working on the Lion's Tale staff because of the supportive and encouraging environment it fosters, where there is constant constructive feedback that helps improve her writing and editing skills. In addition to being an editor, Izzy is also captain of the cross country team and co-president of the Hispanic Heritage Awareness club.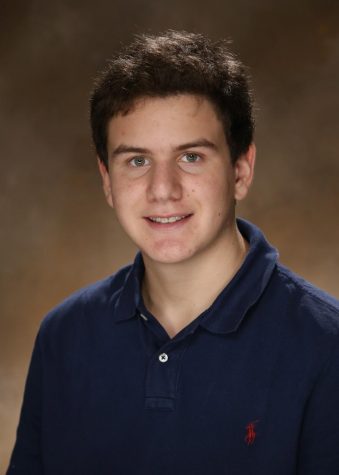 Matthew Rabinowitz, Managing Copy Editor
When Matthew Rabinowitz is not serving as the Managing and Copy Editor of The Lion's Tale, he enjoys writing and participating in various political activities, such as going to Model UN conferences and attending Junior State of America conventions. Additionally, he loves to try new foods. After being the News Editor, he hopes to ensure that the entire paper is up to the standards of reputable news organizations around the country and can provide members of the CESJDS community with relevant information as fast and efficiently as possible. His favorite part of being on the paper is the satisfaction of publishing a new article or having an article he edited published.