Keep stress in check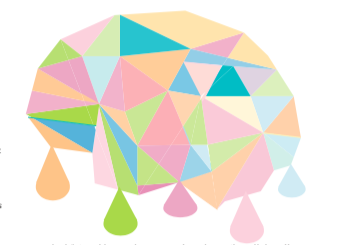 With stress levels high at CESJDS, starting this school year, two new policies are being implemented to decrease student stress. Phones will be put in the back of classrooms to limit distraction and the anxiety resulting from it, and students will not be allowed to ask questions during tests.
"Our experience has shown us that the more questions you ask, the more anxious you become," Dean of Students Roz Landy said.
However, as this has not been implemented in past years, students have other means of reducing their stress.
During the months of April and May of 2018, senior Daniel Morgan ran himself ragged. Between BBYO, school work, standardized testing, AP testing, the college process and running his own charity campaign, Morgan was stressed out.
"I got to the point where I was overworking myself," Morgan said. "That was hell." 
To manage his stress, Morgan made lists and broke everything he needed to do down into a more manageable order. This allowed Morgan to avoid getting overwhelmed by his amount of work and to feel more in control. 
"I think really laying out your work instead of just thinking about what you have to do is important," Morgan said. 
Upper School nurse Heather Greenblum agrees that Morgan's stress relief methods are healthy ways to manage anxiety. As a health professional, she recommends exercising and getting seven to eight hours of sleep a night. 
"Students who are under a lot of pressure do not realize how important sleep is," Greenblum said. "You are just not going to perform as well if your body is exhausted."  
Last school year, mental health awareness was a major focus at JDS. From starting clubs to organizing assemblies, students took an active role in teaching others about the importance of ending the stigma surrounding mental health. This school year, JDS is continuing to focus on mental health awareness as well as teaching students how to deal with their stress.  
"We are beginning to realize that we are enabling students by allowing them to remain in guidance for long periods of time, " Landy said. "Students should not be out of class for an hour; we need to help them develop strategies to handle their anxiety and to be resilient."  
Two of the most common symptoms of stress that Greenblum sees in students are headaches and stomachaches. One way she suggests avoiding these symptoms is by having healthy eating habits while studying. Greenblum also recommends giving the brain a rest by taking periodic breaks and turning off the phone an hour before bed. 
"As you get older you learn as a person what you need to keep your stress in check," Greenblum said.
According to Jewish history teacher Dr. Sara Coxe, the most common sign of stress among students is a sudden change in behavior. When Coxe notices a student who is usually engaged in the lesson starts to not participate, she will often talk to the student and notify guidance. She will also offer advice such as moving a test to a later date or using an extension pass to support her students. 
"Stress will distract a student," Coxe said. "I just try to figure out if there is anything I can do so that they can learn in my class." 
This story was featured in Volume 36, Issue 1 print edition of The Lion's Tale, published on Aug. 28, 2018.