Season recap: varsity softball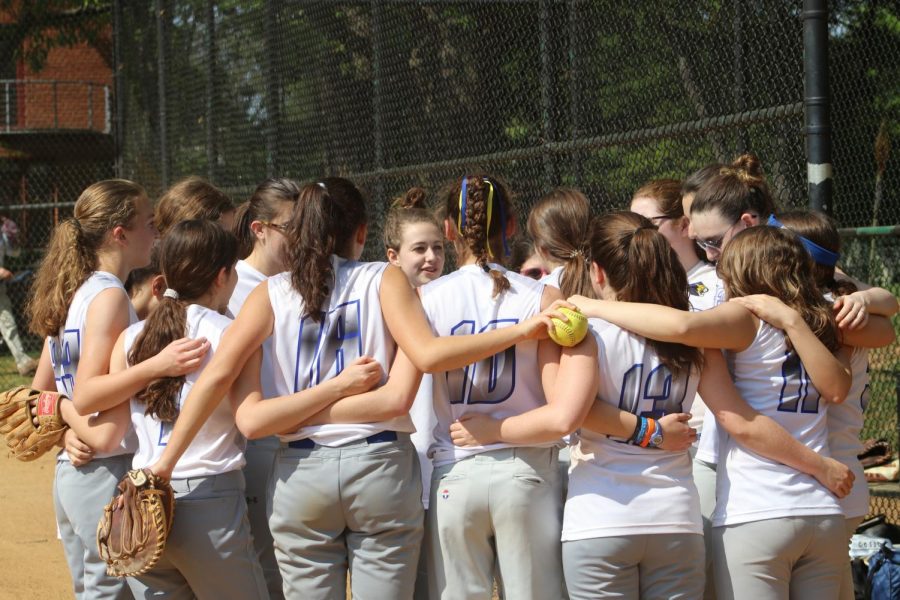 Ainsley Lerner, Guest Writer
May 18, 2018
The girls varsity softball team lost to Edmund Burke 10-5 in the semifinals on Wednesday, May 9. The Lions finished their season with an overall record of 7-3.
Semifinals aside, the team won a majority of their games, many by a large margin. The Lions beat Oakcrest 24-6, Hebrew Academy 30-8, and Washington International School 24-13. And despite the loss to Burke in the semi-finals, the Lion's showed strong progress from last season when they lost 17-1 to Burke in a regular season game to this season, when they lost 7-6 to Burke in a  regular season game.
Girls varsity softball coach and English  Department Chair Thomas Worden coached several recreational teams before coaching at JDS. He said that he likes coaching at JDS because the players are more willing to accept suggestions on how to improve.
"I give them a suggestion and immediate implementation, immediate results," Worden said.
The team consists mainly of freshman, with a few upperclassmen and three eighth grade students. Though the team will lose four juniors this season, two of whom are captains, Worden believes that the team has a promising future. He said that he has seen a lot of improvement from last season, especially among the team's youngest players.
According to freshman Sami Himmelfarb,  the team worked really hard throughout the season, especially during their quarterfinal game against the Washington Christian Wildcats. Earlier in the season, the team lost to the Wildcats 13-5, but they went into the second game determined and won the game 14-4.
Himmelfarb believes that over the season, she has learned many lessons from the girls on the team.
"I learned the value of teamwork and that seeing how everyone plays a role," Himmelfarb said. "When you put in hard work, then it really pays off and that every person on the team really values you and the work you put in."
Worden said that although winning is satisfying, he finds that he enjoys losing and then being able to win in a second game more than winning and having to keep that title. Winning is often seen as people's favorite part of the games, but junior Amy Becker believes the opposite.
"My favorite memory was right after we lost [semifinals], but it was because we all came together [to hug] and we were all as a team," Becker said.