CESJDS Athletic Director arrested on sexual abuse charges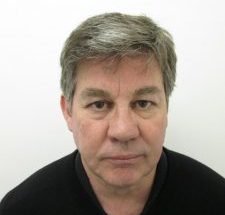 Hang on for a minute...we're trying to find some more stories you might like.
May 1, CESJDS Director of Athletics and Summer Programs Mike Riley was arrested and charged with sexual abuse offenses for a "sexual relationship with a 16-year-old female student" in 1984-1985, according to a release by the Montgomery County Police Department.
The investigation, which began on April 20, 2018, covered an alleged ongoing sexual relationship both in and out of school when Riley was a teacher at Rockville High School. Riley was charged with "child abuse by a custodian," "school molestation on premises" and "school molestation by staff." The release details that Riley turned himself in to detectives the afternoon of May 1.
In response to the arrest, Head of School Rabbi Mitchel Malkus sent an email to JDS parents to inform them about the situation. According to the email, the administration was notified of the allegations in mid-April in a letter and immediately contacted Child Protective Services and the police department. After consulting with the authorities, they placed Riley on leave.
Police ask that JDS parents contact the Montgomery County Police Special Victims Investigations Division if their children have faced similar experiences or "if they believe their child was victimized." However, according to the email, the administration has "no reason to believe that Mr. Riley engaged in any inappropriate conduct at CESJDS."
Malkus and the administration will be offering counseling and meeting with students in response to the incident.
"The safety and well-being of our students is our top priority, and we strive to foster a culture in which students can freely express concerns to a trusted adult," Malkus said in the email.
When contacted for comment, Malkus emailed that he has no further information at this time.
This is an ongoing story and will be updated with any new developments.