Middle School seeks new principal
Search process begins following principal's announcement of resignation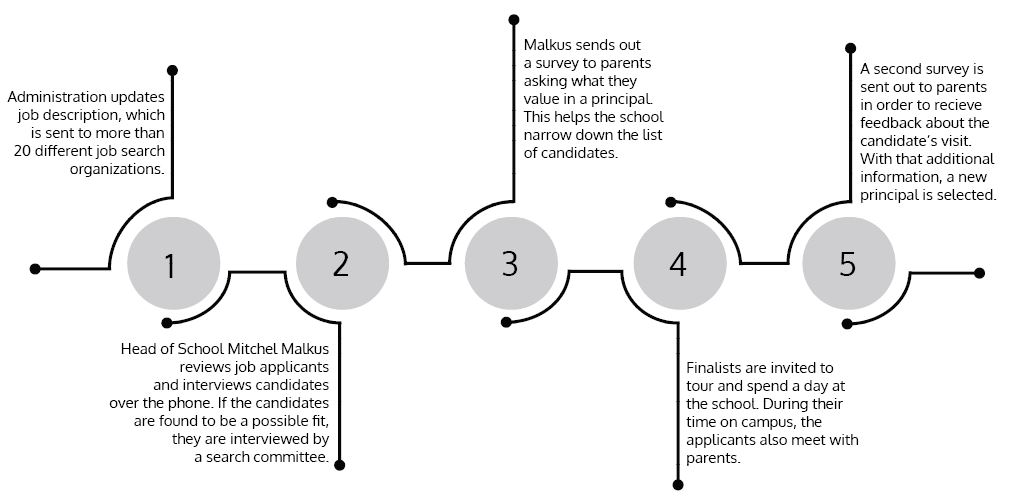 Following Middle School Principal Rebecca Weisman's announcement to the CESJDS community that she is stepping down, the faculty has begun searching for a replacement.
After a three year tenure as middle school principal at JDS, Weisman's decision to resign after the 2016-2017 school year was made public in an email on Jan. 13. She explained that due to family and personal reasons she will not return next school year.
"I have loved being the middle school principal," Weisman said. "But it's a position that deserves 100 percent of my attention, and I just need to be able to make some different kinds of decisions about how I distribute my time."
Head of School Rabbi Mitchel Malkus said that he thinks Weisman's departure is unfortunate, but he respects her decision and appreciates all of the work that she has done for the middle school.
According to Malkus, the search for a new principal is a very long and careful process. First, the school must update the job description that was used for the previous middle school principal search. Then, the description is sent out to over 20 job search engines. As soon as the school starts to receive applications, the applicants are reviewed to see if they fit the job description.
After reviewing the applications, Malkus calls the candidate for a phone interview to get to know them better and to see if they are a match for the school. If Malkus deems the applicant a good fit, he convenes a search advisory committee made up of teachers and administrators, which helps interview the candidates.
The faculty members on the committee are: science teacher Cassandra Ly, math teacher Reuben Silberman, Director of Instructional Technology Ginger Thornton, High School Principal Marc Lindner, Director of Arts Education David Solomon and Director of Human Resources Lori Belke.
"The teachers are the people who are in the classrooms working directly with students," Malkus said. "I think it's important that they feel like there's a 'buy in' for whoever is the successful candidate."
Around this time, Malkus also sent out a parent survey to see what qualities parents would like for the new principal and their more general opinion on the middle school program at JDS. Parents also gave input at coffee meetings on March 16 and 21, where they were able to meet some applicants.
During their first face-to-face interview, applicants will be given a tour of the school. If the committee sees the candidate as a good match, they will ask the applicant to come meet with students, administrators, parents and faculty on a full-day visit.
Silberman described his role on the committee as a "cool and rewarding experience." Silberman agrees with Malkus that the new principal will be ready for the job because there are so many promising candidates.
"I think we were a bit nervous that we wouldn't get a lot of high-caliber of candidates in such a short time span, but we have gotten really great people," Silberman said. "I think it's going well."
Two years ago, High School Principal and Associate Head of School Marc Lindner was in a similar position to the current middle school principal candidates, as he was applying for a job at JDS. He advises the candidates to pay attention to their surroundings.
"I think it's important to spend time, at the beginning, doing a lot of listening and observing," Lindner said. "The breadth and the depth of the people here and what they have to offer is extensive, and I think it really makes JDS stand out."
As the search progresses, Weisman continues to work as the middle school principal and is helping with the transition. Weisman is also working on next year's schedule and curriculum.
"At the end of the day I think that every day I can say I brought my 100 percent best effort and learned a lot," Weisman said.
As the school year moves into its fourth quarter, Weisman feels emotional about her resignation. She is proud of her overall experience at JDS, especially with this year's new schedule and middle school redesign.
"If you were to ask me in 50 years to look back and say what do you remember about JDS … the words that would come to my mind would be excellence, pride and values," Weisman said. "We walk the walk, we don't just talk the talk."