Junior reflects on personal battle with depression and recovery process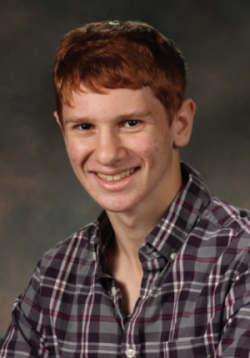 Hang on for a minute...we're trying to find some more stories you might like.
This past fall, I battled major depression and suicidal thoughts. For the first six weeks of my depression, I had not told anybody about my troubles, only making the depression worse and more dangerous. It is unclear to me as to why I thought this, but I was positive that I would die on Oct. 28, 2015. On the week leading up to the 28th, my depressive feelings intensified to such an extreme level that I desperately wanted to die. I did not care if it would be via suicide or via natural causes, but I hoped and I knew that I would end up dead that week.
On Oct. 29, after surviving the day in which I thought I would die, I realized that there was something seriously wrong with what was happening to me and that I needed to fix it. I told my therapist that I had been battling depression alone and had been contemplating suicide for six weeks, and it was the single greatest decision that I have ever made because it saved my life. If I had stayed quiet about my depressive feelings, I would have ended up dead within the next week because I would have let the depression take over my mind and body.
During that therapy session, I made the conscious decision to go to a mental rehabilitation hospital in Virginia as an inpatient. In my six days there, separated from the outside world, I made leaps and bounds in my recovery. Aside from the first morning that I spent in the hospital, I did not feel suicidal or depressed for that entire week. This was happiest and safest that I had felt in what seemed like forever.
When I was discharged from the hospital, my psychologist there told me that I needed to do one activity that I loved every day for at least 15 minutes. This may not seem like a big deal, but it actually played a major role in my recovery process. When I felt depressed, not even my favorite activities were enjoyable for me. By forcing myself to do the things that I loved, I fought depression and grew happier over time. The activity that I chose to do every day was music, and I have stuck with it since Nov. 3, 2015. In addition to speeding up my recovery process, by playing music every day, whether it be by listening to music, singing, beatboxing or arranging songs, I have gained a deeper appreciation for music than I have ever had. One of the ways that I became further invested in music was by forming a band, Rhymes With Toast, with four other CESJDS students. Our first performance as a band was at Kabbalat Shabbat, where we played "New York State of Mind" by Billy Joel. Performing in front of the entire school was a special experience for me since it was my first time performing a solo. If I had not listened to the psychologist and did not engage with music every day, it would have taken me much longer to get to the safe place where I am today.
To read The Lion's Tale's corresponding In-Depth article about mental health, click: here.