Hottest hangouts
Outdoor shopping centers that should be your go-to
PIKE & ROSE
Despite a relatively small space, Pike and Rose has a lot to offer. From its beautiful murals to its dog park and bar, "Bark Social," it is a top hangout spot in Montgomery County, especially for CESJDS students, considering it is about a five-minute drive from the Upper School campus. 
Pike and Rose has a variety of restaurants ranging from fast casual to sit-down restaurants, and even some in between. My favorite spots are Jinya Ramen Bar and Sweetgreen. This wide variety of options makes Pike and Rose a great place to go with a large group because there is something for everyone. 
Additionally, the communal lawn in the middle of the hub is a great place to hang out with friends as the weather gets warmer. This area also has clothing stores like Scout & Molly or Evoluxxy which have a lot of cute clothing, although their prices are often too high for spontaneous shopping. 
But, Pike and Rose also has more inexpensive stores like H&M and Sephora, along with a range of different activities. These activities include bowling at PinStripes and an IPIC movie theater,  making Pike and Rose a great spot to spend time with friends or family.
BETHESDA ROW
Bethesda Row is an extremely popular spot for people of all ages, but especially caters to big groups of teenagers because of its variety of restaurants. Because the space is larger than other similar shopping spaces and has such a variety of stores, it can be a great place to spend an afternoon. 
Although there are a lot of shopping options, they can be very expensive for your typical shopping trip as the shops consist of Anthropology, Lululemon and Blue Mercury. Additionally, Bethesda Row has many popular restaurants that vary in price range, such as Hawker's, Matchbox and Chopt. 
Bethesda is a great place to eat and there is some shopping, however, there isn't much else to do and the options available are pricey. If you're looking for a cheaper option, I recommend Pike and Rose. 
GEORGETOWN
Georgetown in D.C. is my personal favorite spot considering its beautiful waterfront location. With an array of trendy clothing stores including Brandy Melville, Urban Outfitters and Glossier as well as unique activities like Crumbs and Whiskers Cat Cafe, when visiting Georgetown you will likely spend your whole day there. 
The storefronts' charm is what makes Georgetown such a trendy spot. On the other hand, most of the restaurants in Georgetown are sit down style and pricier, but you can definitely find affordable restaurants. 
Additionally, there are an array of dessert options, including the famous Georgetown Cupcakes, which typically has a line down the street. If you ever have a full day to spend and want an adventure, Georgetown is the right place to go. 
Leave a Comment
About the Contributor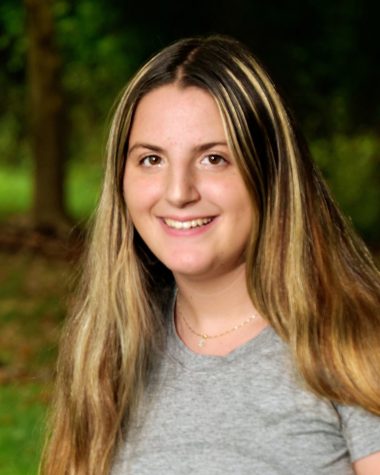 Stella Muzin, Arts and Entertainment Editor
Stella is ecstatic to continue her work on the Lion's Tale as Arts and Entertainment Editor. She is excited to work to enhance the Lion's Tale's A&E sections with interesting articles and spreads. Outside of the newspaper, Stella is a member of the Debate Team, Political Discussion Club, and the Swim Team. Stella is thrilled to take on this leadership role and work with her fellow editors.