Underrated artists worth listening to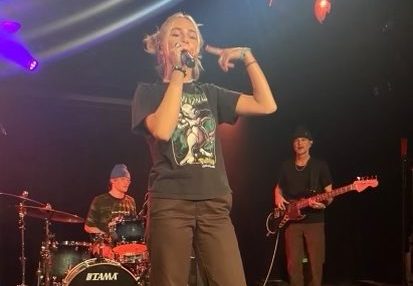 In current popular culture, it's impossible to ignore big names in music like SZA or Taylor Swift because of their top charting songs. But many incredibly talented artists exist that just happen to fall off people's radars because of Gen-Z's short attention spans. So in case you're looking to update your queue, here are some artists whose talents do not deserve to be overlooked. 
Many new artists make their start on TikTok, either through videos that they post or songs of theirs that become viral through the app's algorithm. The problem with that is, just like all other TikTok trends, both the song and the artist become forgotten after a couple of weeks. But TikTok's consensus to be done with one artist doesn't mean that they stop making music. One of many examples of artists who was promptly forgotten after their 15 minutes of TikTok fame is artist Claire Rosinkranz. 
Rosinkranz, whose song "Backyard Boy" became popular on TikTok in summer of 2020, has since released three Extended Plays (EP) and 13 singles. Her songs "don't miss me," "Frankenstein" and "i h8 that i still feel bad for u" further represent her Y2K-style pop musical identity. Though her releases generate quite the throwback musically, her inspired lyrics are very much applicable to today's teenage experience, and she is a great artist to add to your angsty, scream-in-the-bedroom playlists.
An artist with a similar start as Rosinkranz is singer Lyn Lapid. Because she grew in popularity onTikTok, many probably do not even know her by name but rather by the chorus of her song "In My Mind" that was once trending on TikTok. Lapid has released 13 singles and one EP. Her music is a beautiful blend of her soft vocals and an intense background bass, and her songs are perfect to have on in the background while studying.
Another Tik-Tok sensation on the list is Stephen Sanchez, singer of "Until I Found You." Sanchez first released a video of himself singing this retro, sock-hop-style hit on TikTok over a year ago, where it quickly gained attention. He then went on to release an entire album in August, long after his song stopped trending. However, his album exceeds expectations and continues to deliver '60s inspired love songs with poetic lyrics, just like his original hit.
The final underrated artist to be highlighted is the band Freddy Gang. Something special about this band is that one of its members, Gideon Helf, once attended CESJDS. Freddy Gang, which has released two singles and one album, often does local performances in the Greater Washington area, where they captivate audiences with their instrumentation and rock-style music. They do not get enough attention for their incredible vocals, hard-hitting lyrics and unbelievable skills on their various instruments.  
If you ever get sick of the same artists popping up on your Spotify- or Apple Music-curated playlists, check these artists out and uncover an untracked path of musical genius sure to change your musical repertoire.