"Her Loss" is an incredible rap collaboration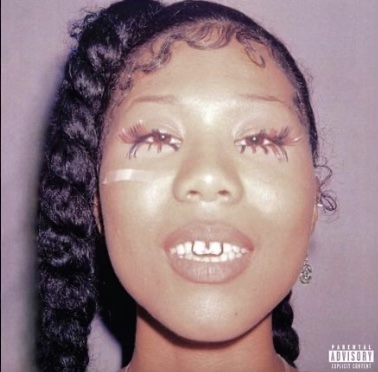 Drake and 21 Savage's new collaborative album, "Her Loss," which was released on Nov. 4, 2022, is an instant hit. The two rappers created an album filled with iconic songs ranging from slow R&B to hard rap.
The chemistry between Drake and 21 Savage is evident in every song, with each bringing their own distinctive style to the album. Drake brings his charisma and ability to create catchy melodies, while 21 Savage brings his aggressive rapping style and ability to create powerful lyrics.
The album opens with the song "Rich Flex," a mix of R&B and rap. The song is a response by Drake and 21 Savage to their ex-girlfriends, as well as to women who just want to be with them because of their fame. This is one of their best songs because the rappers' voices work together in harmony and the various changes in tempo connect very well.
However, "Rich Flex" is not the only hit. Billboard's best song of "Her Loss" is "Circo Loco," a showcase of Drake's ability to create a catchy, high-energy song. The song opens with a fast drum beat and a melody that will have you hooked in seconds.
"Circo Loco's" lyrics explain Drake's life as a celebrity, how he feels like life is a crazy circus and most noticeable, a diss on Megan The Stallion. 
In the first verse of the song, Drake says "This b– lie 'bout gettin shots but she still a stallion. She doesn't even get the joke but she still smilin' Every night, late night like I'm Jimmy Fallon, Cro' shoot from anywhere like he Ray Allen."
Drake uses metaphors to describe the accusation made by Megan The Stallion, which was that rapper Tory Lanez shot her on July 12, 2020. In "Circo Loco," Drake is defending Lanez, claiming that the statement was false.
Despite the controversy, this is still a really impressive song because of its catchy beat filled with high hats and snares. The lyrics about overcoming their problems and the top-tier production tie it all together in a ribbon to produce a sensational song.
With "Circo Loco," the Canadian rapper and Atlanta prodigy prove they can appealingly rap on faster-paced rap beats and they later show us that they can do the same on slower-paced R&B songs. 
"Middle Of The Ocean", Drake's 12th song, brings a calm feeling to the album. The R&B beat really makes the inspirational lyrics pop out. The distinctive record production style, drum machine-backed rhythms, pitch-corrected vocals, and a smooth, lush style of vocal arrangement are all ingredients tossed into this masterpiece. 
The verses have a mono-rhyme flow that puts emphasis on every verse and makes certain ordinary words and phrases like "deputy," "trajectory" and "direct to me" stand out and become important to the storytelling.
Drake's talent to perfect slow and fast flows and amazing melodies combine to make a masterpiece of an album. The production is impressive, with a perfect mix of electronic sounds and acoustic instruments.
"Her Loss" is a spectacular album demonstrating Drake and 21 Savage's ability to work together to create an album of hits. It's an album that transports its audience to see the world from Drake and 21 Savage's points of view.