Best and Worst October Album Releases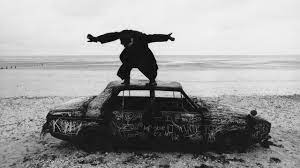 A wave of highly-anticipated albums have been released just as fall began. From Meghan Trainor to Quavo to the 1975, there is a wide variety of new music and truly something for everybody.
Meghan Trainor, "Takin' It Back"
Meghan Trainor's fourth studio album entitled "Takin It Back," is a reflection of her growth as a singer and reveals a more mature side to her than listeners have heard in the past. Since her last release, she has gotten married and become a mom, which is potentially what led to this transformation. "Takin It Back" simultaneously feels like a therapy session and a rollercoaster ride, as Trainor's songs delve into moments of raging confidence while also discussing the relatable insecurities and fears she has. 
My favorite song on the album was the 12th track, "While You're Young," due to the song's insightful essence. Trainor reflects upon her insecurities and preaches the importance of vulnerability as she sings, "You've only just begun and you're good enough…You're not the only one who's feelin' this way."
Arctic Monkeys, "The Car" 
Arctic Monkeys' "The Car" appears as if it shouldn't work due to its lack of cohesive structure, however, the album simply makes it work. "The Car" takes you on a journey from romantic songs such as "Hello You" to break-up ballads including "Body Paint," and explores darker, more mysterious themes in "Sculptures of Anything Goes."
While this was not my favorite Arctic Monkeys album, I enjoyed its avant-garde nature. I particularly enjoyed listening to their hit "There'd Better Be a Mirrorball." I liked how the song was romantic yet not overbearingly "lovey-dovey" while still encapsulating the traditional Arctic Monkeys sound. 
Quavo and Takeoff, "Only Built For Infinity Links"
Quavo and Takeoff debut without their third Migos member, Offset. While I wish I could say I enjoyed their album "Only Built For Infinity Links," I was honestly disappointed as I enjoyed the Migos "Culture" trilogy. The album was uncreative, and many of the songs sounded the same and appeared to be fillers. 
Although this album was not for me, I enjoyed the standout "To the Bone," featuring YoungBoy Never Broke Again. This song was upbeat, fun and catchy. 
Carly Rae Jepson, "The Loneliest Time"
As someone who only knows Carly Rae Jepson from her 2012 hit, "Call Me Maybe," it was an interesting experience to listen to a new era of her music with no context of her more recent works. Despite this, I enjoyed her album's exploration of what happens when love and longing go awry. Additionally, I loved how Jepson smoothly integrated R&B and disco influences, while maintaining her innovative pop style. These influences helped her convey the intense emotions she felt on the journey through her love life in a creative way.
My favorite song on the album was "Surrender My Heart," as the song encapsulates Jepson's emotional growth and calls upon herself for vulnerability and self-reflection, rather than what she typically does in her music: blaming her exes. 
The 1975, "Being Funny in a Foreign Language" 
The 1975's "Being Funny in A Foreign Language" feels like a sonic progression of their past music in the best way possible. "Being Funny in A Foreign Language" revisits the band's 80's style of music while maintaining their emotional soft rock core with bittersweet and captivating lyrics. 
In my opinion, the best song on the album is entitled "Happiness." The song is about an outsider who is in a relationship, yet constantly feels like he is messing it up. The hook of this album is finding coolness in the uncool, which is certainly achieved in this song.