Dunkin' Vs. Starbucks: The Ultimate Coffee Showdown
January 16, 2020
Team Dunkin'
What do you look for in the perfect coffee shop? Low prices, bigger drinks, food variety. All of these things point towards Dunkin' as the superior coffee shop.
Since Starbucks is more popular than Dunkin', everyone assumes that it is better. However, this is not the case. We tend to follow others and copy them even if it is not the best option, but once you give Dunkin' a try, you will never look back. 
Dunkin' is a cheaper option, which is important if you plan on getting coffee on a regular basis. A medium Dunkin' drink is 24 ounces while a grande from Starbucks is a mere 16. Despite this difference in size Dunkin still offers cheaper drinks. A medium iced coffee from Dunkin' is 16 cents cheaper than one from Starbucks. A small iced coffee from Dunkin', which is also 16 ounces, is a whole 66 cents cheaper than a Starbucks drink of the same volume. While this price difference might seem trivial for a one-time shopper, if you buy coffee more regularly, it will start to add up. 
In addition to this, Dunkin' has a greater variety of breakfast options, with breakfast sandwiches made on the spot. In contrast, Starbucks' treats come straight from a plastic bag. At Dunkin', you can get fresh donuts, muffins and breakfast sandwiches. Too many high school students skip breakfast, the most important meal of the day, but if you go to Dunkin', you can get both good coffee and breakfast to fuel your energy throughout the long day. 
Contrary to popular belief, Dunkin' also has an app where you can order ahead to a store. This allows you to skip the line and save some time. In addition, you can become a member, allowing you to receive certain perks, such as free coffee and food items. 
The only thing that Starbucks has over Dunkin' is a greater drink variety. But who really needs variety when Dunkin's original drinks are better? Starbucks' wider variety is merely an attempt to make up for the lack of flavor in their classic drinks. This is not to say that Dunkin' doesn't have any drinks other than coffee. (If you're looking for a non-coffee drink, you can get a personal favorite of mine: frozen hot chocolate.) 
For all of your morning needs, Dunkin' is the better choice. And let's be real, who wants to be seen as basic, anyway?
About the Writer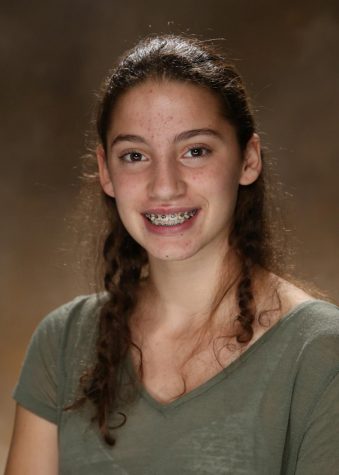 Sophia Miller, Sports Editor
Sophia Miller is looking forward to another year working on the Lion's Tale as sports editor after previously being assistant sports editor. In addition to managing her section, she spends her time playing on the CESJDS Varsity Basketball, Softball, Track, and Cross Cross Country teams. She also enjoys participating in the debate club, JSA, and writing for the Hebrew literary magazine. She is excited for the year to come and to show the JDS community different aspects of athletics and other issues in the school.
Leave a Comment
Team Starbucks
Starbucks offers high-quality coffee and tea, and they have been taking steps towards becoming more environmentally-friendly recently. They also offer a mobile app that is very easy to use. For these reasons, I choose Starbucks as my go-to coffee shop.
While Starbucks offers a lot of drinks on the sweeter side, they have a lot of great options that still have a strong coffee taste. For example, Starbuck has different types of flavors of their quality cold brew drinks, like salt-foam cold brew and pumpkin spice cold brew which both have just enough sweetness. While they are a bit pricey at $3.65-$4.95 for a grande, they are worth the price.
In addition to coffee, Starbucks offers other drinks and food items including Teavana tea drinks. My favorite non-coffee drink is the honey citrus mint tea which has less caffeine, but still tastes very good and wakes me up. The tea is citrusy and flavorful, and it only costs $3.45 for a grande.
During the holiday season, the stores offer a large amount of peppermint flavored drinks that are very fun and enjoyable. With such a wide range of drinks and food items, there is something for everyone at Starbucks.
In the past year, Starbucks has introduced strawless cups that eliminate any need for straws. Before that, they gave straws on the side in case you did not want a straw or were using a reusable one. Starbucks also offers a discount on your drinks if you bring your own reusable cups. Through these steps, Starbuck is holding themselves accountable and doing their part to reduce plastic pollution, making them superior to Dunkin'.
While Dunkin' offers decent coffee, Starbuck goes the extra mile by having a diverse selection of drinks, holding themselves accountable by offering strawless cups and discounts for those who bring reusable cups and offering a mobile app.
About the Writer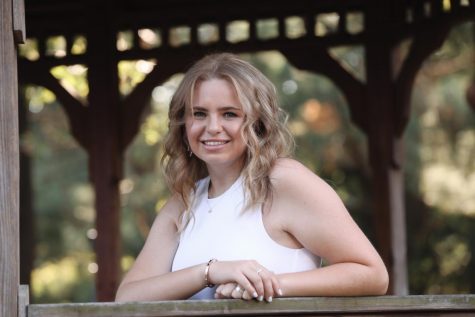 Mischa Trainor, Editor-in-Chief
Mischa Trainor is looking forward to an exciting and productive year as Editor-in-Chief after previously being In-depth and Design Editor and Assistant Sports Editor. Outside of Lion's Tale, Mischa runs the STEMinism Club and the Zine Club and is also a member of the Environmental Club, the Class of 2022 Grade Government and the Varsity Softball Team. Her favorite part about being on staff is creating well-designed magazines that inform our community.
Leave a Comment