Pro/Con: High school relationships
March 18, 2023
Pro
When discussing a breakup in my grade, my friends and I quickly conclude that high school relationships are not meant to last. However, this does not mean that high school romances are not worth it just because they come to an end.
The goal of any relationship is exploration. As teens, we are discovering who we are, what we like and whom we find comfort in. Relationships push us to be vulnerable and learn about ourselves and our partners more intimately. Without this experience, we could miss out on vital experiences to our young lives. 
Additionally, high school relationships teach teens how to maintain healthy relationships, which can prepare teens for positive future relationships. Other lessons that high school relationships teach include maintaining strong communication, understanding the importance of honesty and how to set and respect boundaries. 
According to Dr. Furman, a professor of psychology at the University of Denver, "romantic relationships can also be significant sources of support that offer teenagers fun and companionship, help them forge mature identities and offer them practice in managing emotions." 
This additional socialization is helpful later in life, and according to the U.S. Department of Health & Human Services, "[high school] relationships also can play a role in supporting youth's ability to develop positive relationships in other areas including: in school, with employers and with partners during adulthood."
Some CESJDS students believe this aligns with their experience.
"[My] longest relationship was three years. It's hard to explain how [the relationship] made me happier, but my mood just gets better when I'm able to spend time with someone I care about," Junior Sam Miller said.
Junior Gaya Newman, who is in a long-term relationship, agrees with Miller that her mental health has been positively impacted by her relationship. 
"I learned how to love myself actually, my boyfriend made me love myself more and feel better about my body…He's always there by my side with me to help me with problems with my family and my friends," Newman said.
High school relationships are the best way to discover your likes and dislikes for relationships later in life. Dating as a teen allows you to learn more about someone else, while still discovering who you are and what makes you happy. 
While I understand that high school relationships are notorious for being short and even ending painfully, these relationships allow teenagers to discover who they really are. It is important to look past this pain and understand that these relationships come with benefits as well.
About the Writer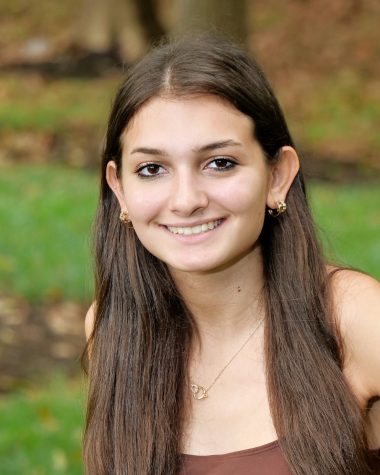 Lilli Libowitz, In-Depth Editor, Director of Staff Management
Lilli Libowitz is excited to continue her work on Lion's Tale as In-Depth Editor after having previously worked as an Arts and Entertainment Editor and Assistant Opinion Editor. Lilli loves writing and editing articles and designing spreads for print editions. Outside of Lion's Tale, Lilli is president of both the Biomedical and STEMinism clubs, works as a peer tutor for the Writing Center, and serves as a STEM Fellow. In her free time, she enjoys spending time with her friends, reading, and watching T.V. shows. Lilli is ecstatic about an incredible year working with new reporters and editors.
Leave a Comment
Con
With hormones raging and constant interaction with peers, it can be difficult for teens to refrain from engaging in romantic relationships. However, these high school romances often become detrimental to mental health and affect teens more negatively than positively. It is vital to consider these effects before entering a relationship as it is easy to get caught up in high school drama. 
From a medical perspective, teens are often not yet developmentally prepared to be in romantic relationships. 
According to Newport Academy, the part of the brain responsible for emotional regulation and reasoning does not fully mature until your mid-to-late 20s. Undeveloped emotional regulation can lead to intense emotional vulnerability, risky behaviors and dangerous actions when teens enter high school relationships. 
Additionally, engaging in relationships can contribute to mental health challenges for teenagers. Newport Academy adds that oftentimes, teens exhibit symptoms of anxiety, stay up late into the night, experience extreme mood swings and often eat less than normal when they are in this intense state of puppy love. 
"Both involvement in and the dissolution of romantic relationships may increase youths' vulnerability to depressive symptoms due to the novelty and difficulty of the emotional challenges youth face in managing these relationship events," the Journal of Clinical Child and Adolescent Psychology wrote. 
It is also important to note that being in such a small school environment can cause issues of intrusiveness on people's personal business. With such a tight-knit community, it can become easy to invade peers' privacy, which can hurt their relationship. 
This sense of peer pressure is unhealthy and can affect teens detrimentally. Once we exit the high school "bubble," I think that circumstances will change and allow for more breathing room in romantic relationships. 
While I understand that some might think that relationships can provide growth in communication skills and overall human development, I would argue that teens instead can learn these skills through other forms of connections with people.  
Family connections and friendships are relationships that allow teens to use the same tools of communication while experiencing love that comes without the pressure of romantic relationships. 
The medical and social struggles that come with high school flings can be very detrimental in students' lives. Before you decide to enter into a teen romance, I urge you to step back and consider the negative effects that it will have on your life, and truly consider whether or not that kind of relationship is right for you at this time in life. 
About the Writer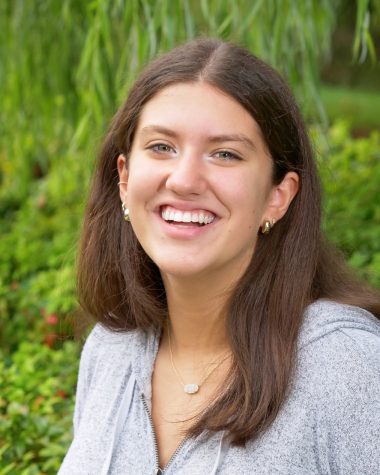 Aliza Bellas, Opinion Editor
Aliza is very excited to begin her work as Opinion Editor for the Lion's Tale. Throughout her past year as a reporter, she has enjoyed writing for all sections, and looks forward to getting involved with design and editing. Outside of the paper, Aliza is involved in grade government, the Melting Pot magazine, and Varsity Dance Team. She is looking forward to another year on Lion's Tale staff, and intends to contribute to improving all website and print editions in her new leadership position. 
Leave a Comment