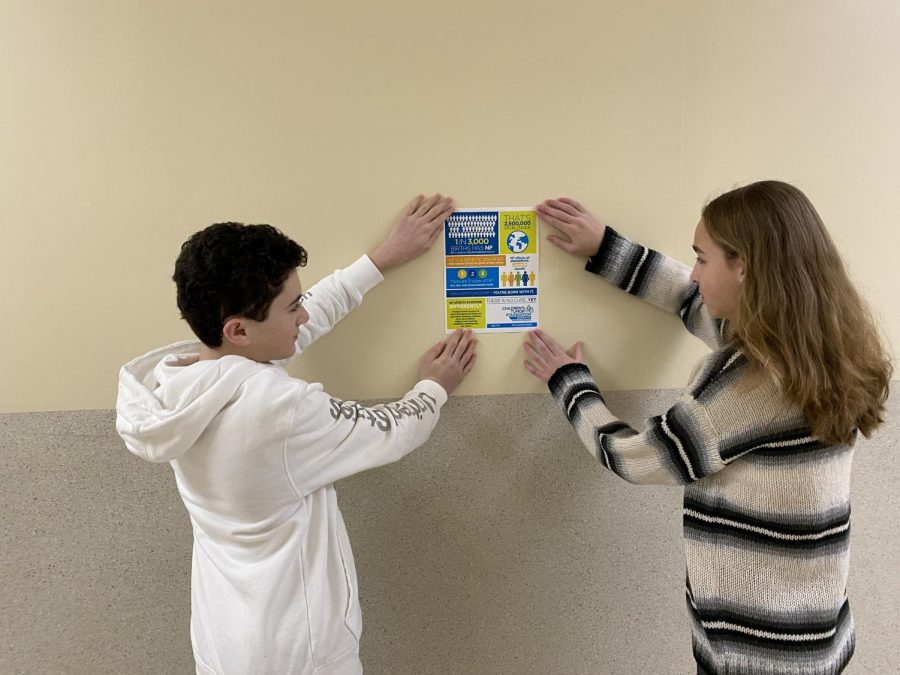 photo by Jessica Gallo
If you were at CESJDS in middle school, then you probably remember your capstone project at the end of eighth grade. However, what may have seemed like just another project to finish in another humanities class can actually be meaningful if you cared about the cause that you supported.
Capstone is a charity project fulfilled at the culmination of one's middle school experience. It is an opportunity for students to combine all their skills and ideas from completed projects by making a difference in the world through a cause they are passionate about. 
As students taking part in this project, we find it to be a very valuable experience. It makes us feel like we are helping the world and doing good. We are very grateful for the opportunity to take part in our individual projects because it is a good way to show us and those around us that we matter and can impact the future as part of our community.
"Capstone is important because it teaches kids to give back to the community," eighth-grader Hannah May said.
Capstone starts around the third quarter each school year with the eighth-grade class and is centered around the Humanities Experience course that the students attend every week to learn about current events, financial literacy and how we can make a difference in the world. During the eighth grade celebration at the end of the year, everyone presents their project. This serves as a final way to show the product of our middle school careers. 
"Capstone allows eight-graders to put what they've learned into action and take personal ownership over giving back to the community. They are able to bring together their Jewish learning, government, and English – and their own personal interests and experiences," Jewish Text and humanities experience teacher Rachel Meytin said. "From the teachers' perspective, it's an awesome way to see our students grow and demonstrate the best of themselves." 
For our project this year, we chose to focus on kids with neurofibromatosis. NF is a condition that causes tumors to form along the nervous system all over your body. It affects 1 in every 3,000 births. 
We chose NF as our Capstone Project because it is a rare disease that lots of people don't know about. Additionally, we are aware that this is a disease that is present in the JDS community and is something that everyone should know about. 
To complete the project, students are required to pick three actions that they will do to advocate for their cause. Our first action was creating an Instagram account to raise awareness. You can follow us "@kids_with_nf!" We will be posting information on neurofibromatosis and teaching more people about the commonly-unknown condition.
Additionally, we are using posters from the Children's Tumor Foundation that will be put up around the school and other public areas to educate people about our cause. These posters are from the Children's Tumor Foundation, which raises money, awareness, and research for NF. The goal of their foundation is to find a cure to ultimately end NF.
We will also be holding a fundraiser for the Children's Tumor Foundation. In addition, we gave out bracelets to students around the school from the organization to help spread awareness in our own community.  
By the end of our project, we will have educated many people about neurofibromatosis and made a difference for the cause. We will also have learned how to take our skills and put them towards a greater good outside of school. We encourage students to make the most out of their capstone projects in their last year of middle school by picking a cause that is meaningful to them so that they can picture all the good that they can do in the world at such a young age.