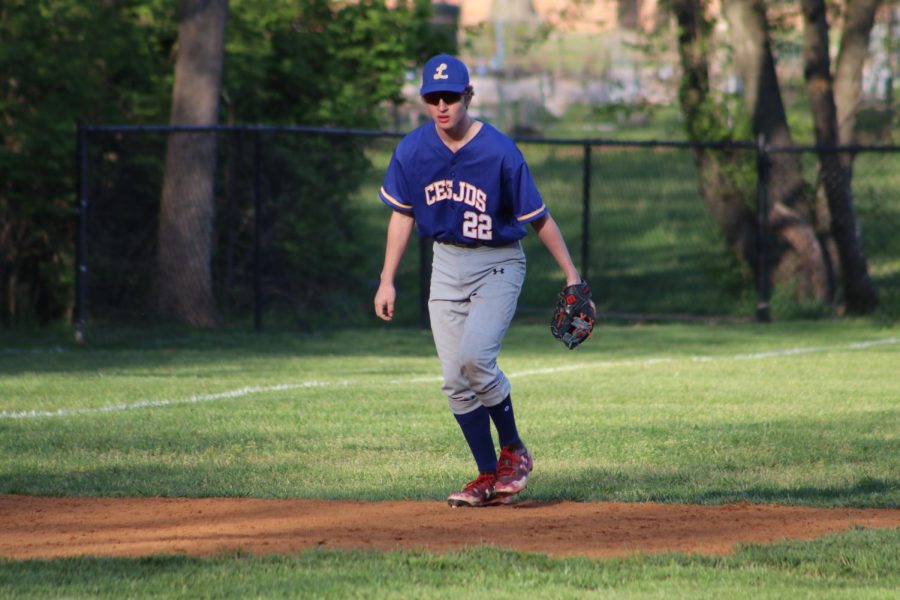 photo by Mattie Watson
Coming off of a 4-4 season and a loss in the quarterfinals last season, the boys varsity baseball team looks to bounce back this season and improve on what they have learned in previous years.
The team is excited for this upcoming season, with the opportunity to be crowned PVAC champions.
"I'm excited to play; it's an exciting time," sophomore, pitcher and first baseman Robby Lefkowitz said. "I think we have a really good team. I'm excited for us to come together and compete for a championship."
As the season sets into place, the Lions appear to be in good shape and are very optimistic about their odds at the title. Lefkowitz emphasized how important each player is to the team and believes their team has strengths on both the offensive and defensive ends.
Coach Forestieri hopes to be the best coach he can be by supporting his players and finding ways to assist them with their strengths and weaknesses to ultimately produce a season where the team reaches its full potential.
"The goal this season is to continue to build off of last season," head coach Steve Forestieri said. "We put together a great team last year; we have a lot of returning players this year, and we look to be in the top three and make it to the championship game and hopefully win a championship this year."
Sophomore, pitcher and third baseman Nate Heller agrees that the team's goal is always to win the championship and, in order to do so, each team member needs to put 100 percent effort into every practice and every game.
"I think everyone will help out in their own way, with their own role," Heller said. "You just gotta know your role and know what your purpose is on the team."
Heller said that throughout the season, players and coaches push each other to be the best they can be, and said that their coaches teach them how being successful is all about mindset and determination.
"I like how the coaches are always there to help you," Lefkowitz said. "They give you good advice, it's good because we're a team and we're close together, and it's just a fun experience."