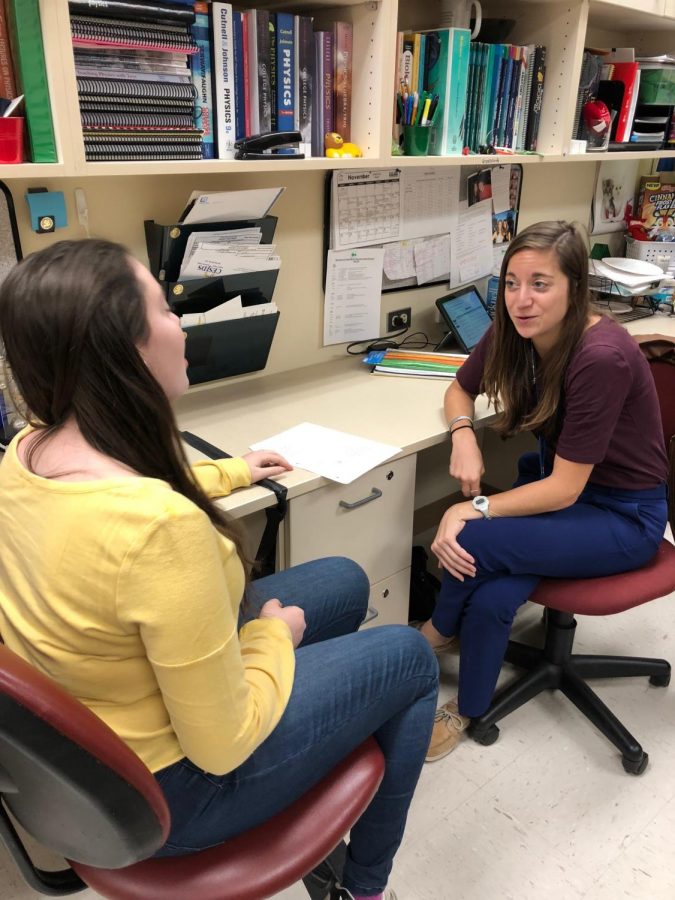 photo by Izzy May
Last year, the CESJDS student council decided to start advocating for a science lab to be available to students during lunch and Community Time, similar to already existing math and English labs. Although it was started this year, many students across the board have not even heard about it.
According to senior and student council member Sophia Sadikman, the science lab's purpose is to provide a space where students can come and get help from science teachers if they are struggling with an assignment.
"Science is a really key part of academics here that we didn't really think there was any support system for," Sadikman said.
Sadikman said that the process to create the lab was lengthy and included talking to Dean of Students Roslyn Landy and to science teachers willing to participate in the lab.
Although the science lab was officially implemented this school year, students have not been attending. Sadikman believes this is due to how specialized the science courses offered at CESJDS are, and how it can be difficult to get help with your course if it is not from a certain teacher.
Science teacher Kelly Grosskurth agreed that it is difficult for the lab to be helpful when many students require help from only one specific teacher. Grosskurth also mentioned that the science lab does not really have an assigned room for students to find.
"Most students will just schedule meetings with their science teacher instead of coming to the lab," Grosskurth said. "We're giving our students more opportunities to meet with us."
Sadikman wants to raise student attendance and awareness of the lab by "promoting it through word of mouth, posters and email." She also emphasized the importance of getting student volunteers who would be able to assist with a wider range of specialized sciences.