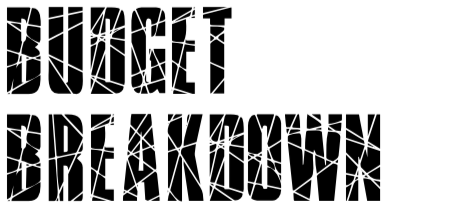 At the beginning of each school year, the CESJDS athletic department is given a combined annual budget that the athletic director allocates to such as team transportation, uniforms, officials, equipment and coaching salaries.   
According to Chief Financial Officer Julie Hoover, the department's budget is about $250,000 each year in addition to $30,000 in donations. The athletic department's budget is around one percent of the school's overall annual budget.
Although teams do not receive their own set budgets, coaches are able to purchase equipment and request items from the athletic department. Over the summer, Interim Athletic Director Becky Silberman sent an email to all of the coaches and asked them if there was gear or equipment that they needed for their teams for the upcoming school year.  
Cross country and track and field coach Jason Belinkie has coached at JDS for 11 years. In the past, he has asked the athletic department for resistance parachutes for sprinters, hurdles for hurdlers and new jerseys for the team. According to Belinkie, all of these requests have been fulfilled. 
Some equipment requests are relatively easy to deal with and do not require planning. For example, the volleyball coach asked Silberman for resistance bands. Since they were relatively inexpensive, Silberman was able to simply purchase them online. Not everything asked for is cheap, however. 
Notably, JDS recently purchased a shooting machine for the basketball teams. Priced in the $4,000 to $6,000 range, the purchase was worked into the budget years in advance. Similarly, the training room added new JDS-personalized taping tables this year, which were planned into the budget in advance. 
"It is just switching it up and not giving all of the money towards one program," Silberman said. "There are some programs that spend more money than others."
Additionally, Belinkie requested that the school pay for memberships to PowerTrain, a fitness strengthening and conditioning facility located near JDS. In the past, a small number of track and field athletes had to pay individually to participate in strength training at PowerTrain on their own. Belinkie thought that it would be more beneficial to make the service available to everyone, so he requested at the end of last year that JDS pay for PowerTrain sessions for the whole team, which was ultimately a success. 
"JDS, in general, has been great … about supplying resources when they're needed," Belinkie said. "There has rarely been a situation where I have asked JDS for something — I mean I haven't asked for exorbitant things — and they have said, 'no we can't do that.'" 
The amount of money that each team gets for equipment, jerseys and gear depends on various factors such as season length and participation. For example, winter sports have a longer season than fall and spring sports, so they require a larger budget to cover transportation. 
In the spring, the track and field team is larger, which means that the total price for jerseys is more expensive. On the other hand, the tennis team designs and purchases their own jerseys, and keeps them year to year rather than returning them to the athletic department at the end of the season, so the school does not pay for their jerseys. 
While it is not guaranteed that each team will receive the same exact amount of money in equipment, coaching salaries, which are included in the sum of money that Athletic Department receives annually, are generally consistent, depending on season length and level of play. 
Aside from jerseys, team apparel is not covered financially by the school. According to Silberman, usually team captains or coaches organize apparel for the team, and each athlete has the option to purchase it or not. However, not all athletes can afford or are permitted by their parents to purchase team apparel due to the possible high expense.  
"I think that there always is that risk with something like [team apparel] and that is very unfortunate," varsity girls tennis team captain Samara Himmelfarb said. "As team captain, my co-captain, coach and I would do everything we can to make sure everyone is included and able to access team apparel." 
Silberman said that no schools pay for their team's apparel, though other schools may organize apparel for their teams with online stores for athletes to buy this apparel, and at JDS that responsibility is up to the coaches or captains.  
"I think that JDS has not [set up an online store in the past] just because it's been difficult and kind of time-consuming," Silberman said. "Also, there are so many companies out there and we [were] still trying to find the right one." 
Silberman also said that a challenging aspect of paying for team apparel is that the Athletic Director needs to collect all of the money. She is working towards helping organize team apparel orders because she has specific companies that she likes to work with, such as Eastbay Team Sales and Time Out for Sports, and is trying to get all of the teams working with the same people. The athletic department opened an online team store on Oct. 10.
This story was featured in the Volume 36, Issue 2 edition of The Lion's Tale, published on Oct. 26, 2018.